S. Jean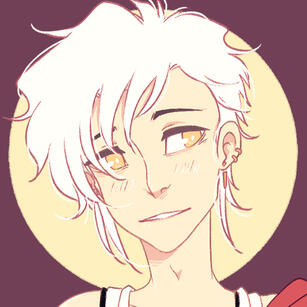 My name is S. Jean (she/they), though most people know me online as Ronove. I am a queer writer, artist, and game developer rolled into one!
Recent Projects
Find me on social media
Commissions
If you like my art and want something done, I do commissions!CURRENTLY OPEN
If interested, either send me an e-mail with what you'd like at [email protected] or please fill out form linked below (I prefer the form, but whichever is convenient for you).
---
Pricing
| Type | Price (USD) |
| --- | --- |
| Headshot | $35 + |
| Waist Up | $75 + |
| Full Body | $100 + |
| Chibi Head | $20 + |
| Chibi Body | $50 + |
Payment via PAYPAL Invoice only!Commercial and larger projects are OK!
(commercial is +30% of total price)You may NOT use my art for NFTs, AI training, or anything similar.I will NOT do NSFW, mecha, furries, gore, complex armor designs, or complicated backgrounds. I reserve the right to decline a commission for any reason.Once finished, commissions are non-refundable.Questions? Feel free to reach me at [email protected]
---
Examples